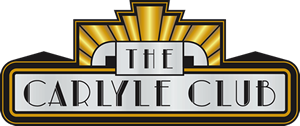 Join LCB, the former lead singers of The Temptations, The Platters and The Drifters on Saturday, February 16 at The Carlyle Club for an evening of classic hits and love songs and with your someone special and make it a perfect Valentine's Day celebration. The show starts at 8 pm.
Celebrate Valentine's Day with a walk down memory lane with Leonard, Coleman & Blunt (LCB), three former lead vocalists from the Temptations, Platters, and Drifters. Come out and hear the great hits, such as "Under The Boardwalk," "My Girl," "Smoke Gets In Your Eyes," "Get Ready," "On Broadway," "Only You" and some new love songs
written and produced by Mr. Joe Coleman.
Reserve your seats today at https://www.instantseats.com/index.cfm?fuseaction=home.event&eventid=066A8162-EE2D-CCD3-AC5A9D72C55BD0AE&k&fbclid=IwAR1E-aWSWK8cuXmDPaTuIM_J-NlvJZkejdOuu-ISplEVyjTWcGeoCkT2Dqs
The Carlyle Club
2050 Ballenger Avenue ~ Alexandria, VA 22314
Tickets $35
Showtime 8:00 p.m. ~ Doors open at 6 p.m.